Volunteer Opportunities
& Vocational Services
Volunteers are the Heart of Strongwater Farm. Strongwater owes its existence almost entirely to the efforts and generosity of its volunteers.
We invite you to join us in our mission to enrich lives, including your own, through the healing power of horses.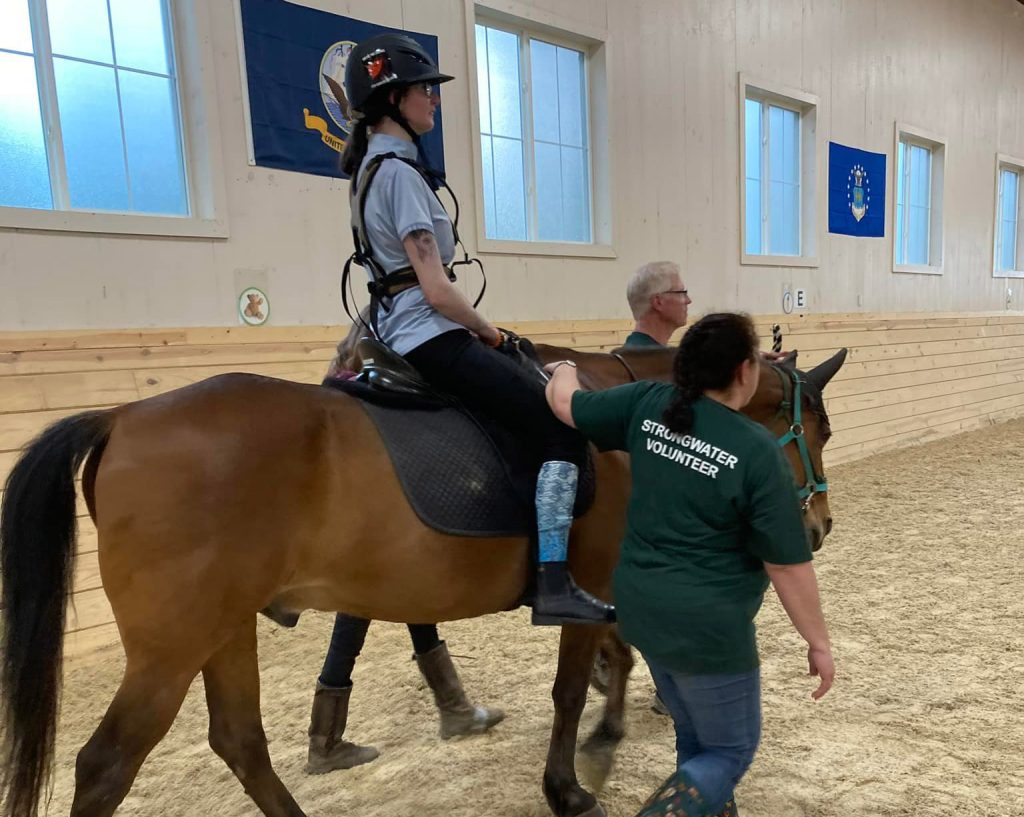 There are so many reasons! Here are just a few:
Lesson Volunteers are preferably 14 years of age or older

All new volunteers must attend a Volunteer Orientation  

Additional training specific to your role will be provided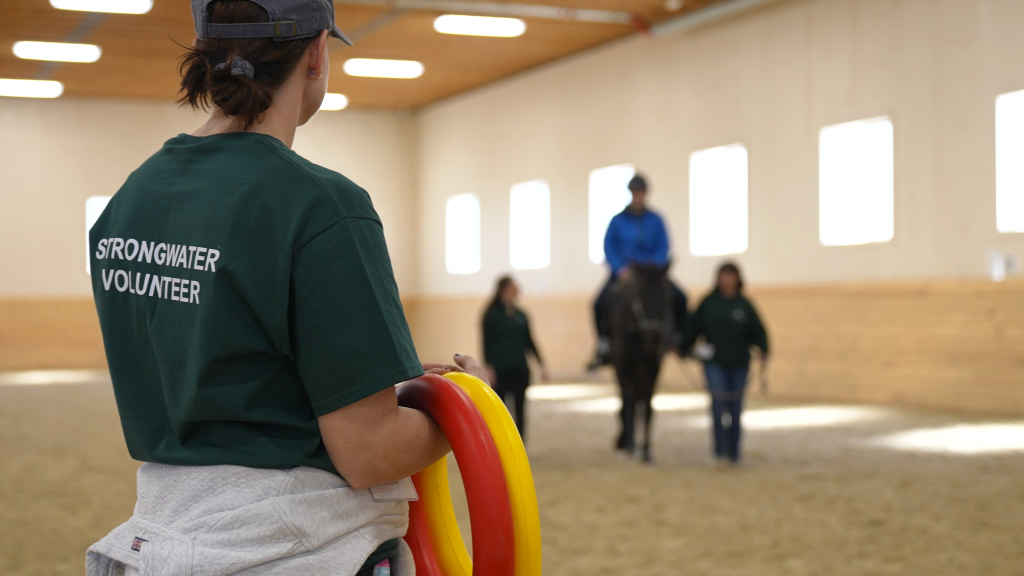 Gain future-building life and job skills
All Strongwater Farm's volunteer opportunities are also offered as vocational services.
Our vocational partnerships with schools and individual organizations provide people of all backgrounds and abilities with the opportunity to gain real-life employment and life skills through hands-on experiences.
For those with a specific career path in mind, our program can provide valuable experience for careers in:
Veterinary care
Barn management
Agriculture
To apply for the Vocational Services program, contact:
Stacy Tofuri
[email protected]
(978) 851-5540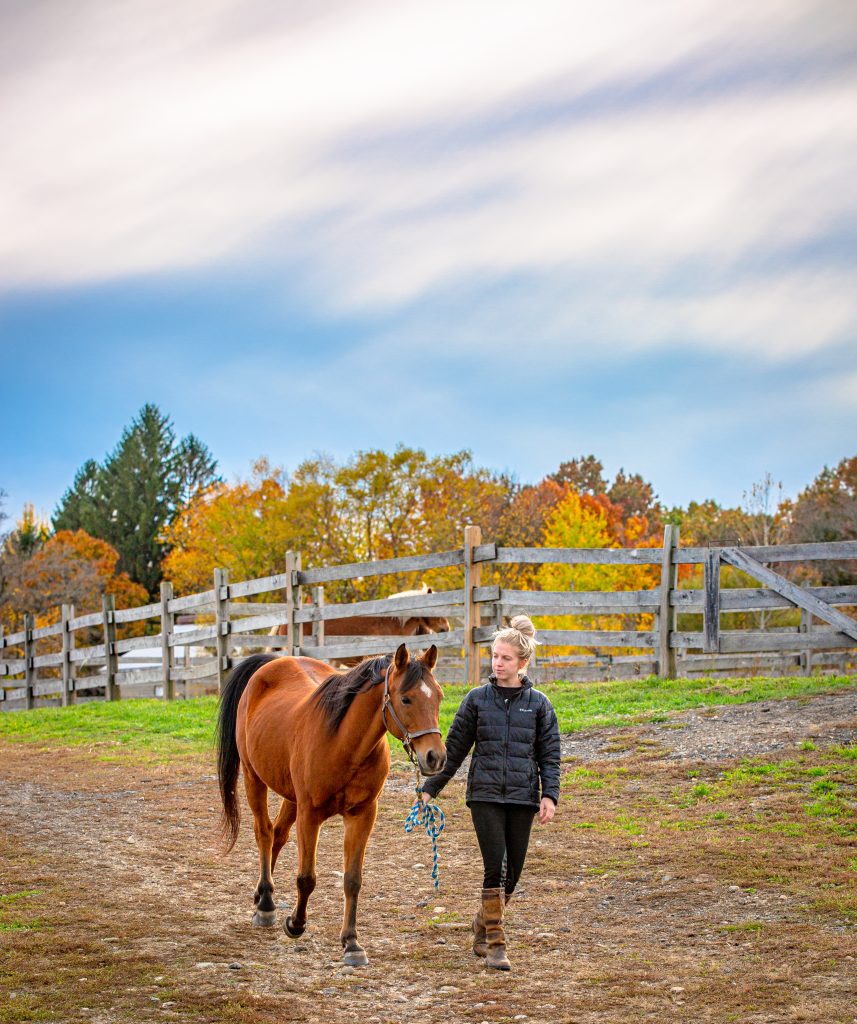 Volunteer & Vocational Services Programs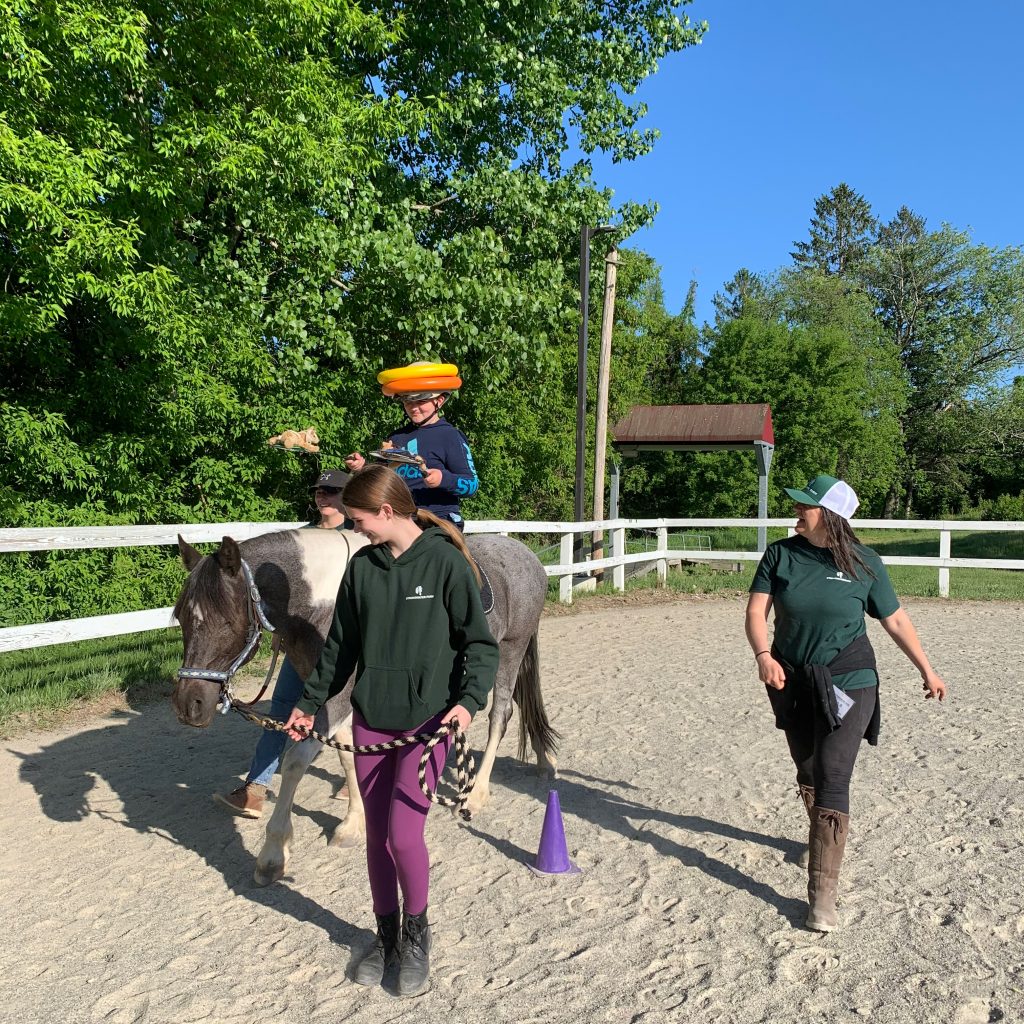 Volunteers assist our PATH certified and licensed instructors by walking alongside riders to provide support during lessons ("sidewalking"). Sidewalkers walk or jog beside the horse, helping the lesson participant maintain their balance and reinforce activity instructions given by the instructor.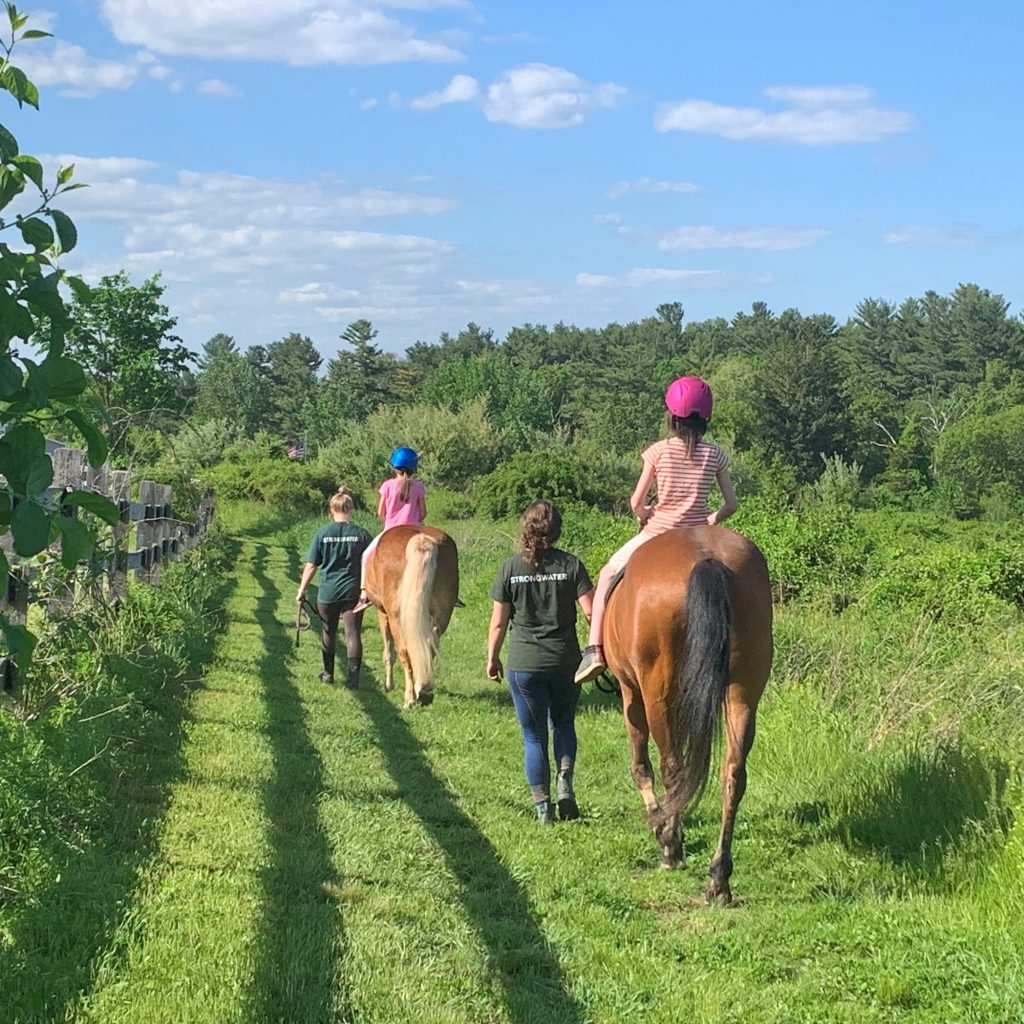 Volunteers will either guide the horse at all times during a lesson or assist the participant in guiding their horse in walking, trotting, and halting when appropriate, under the direction of the instructor.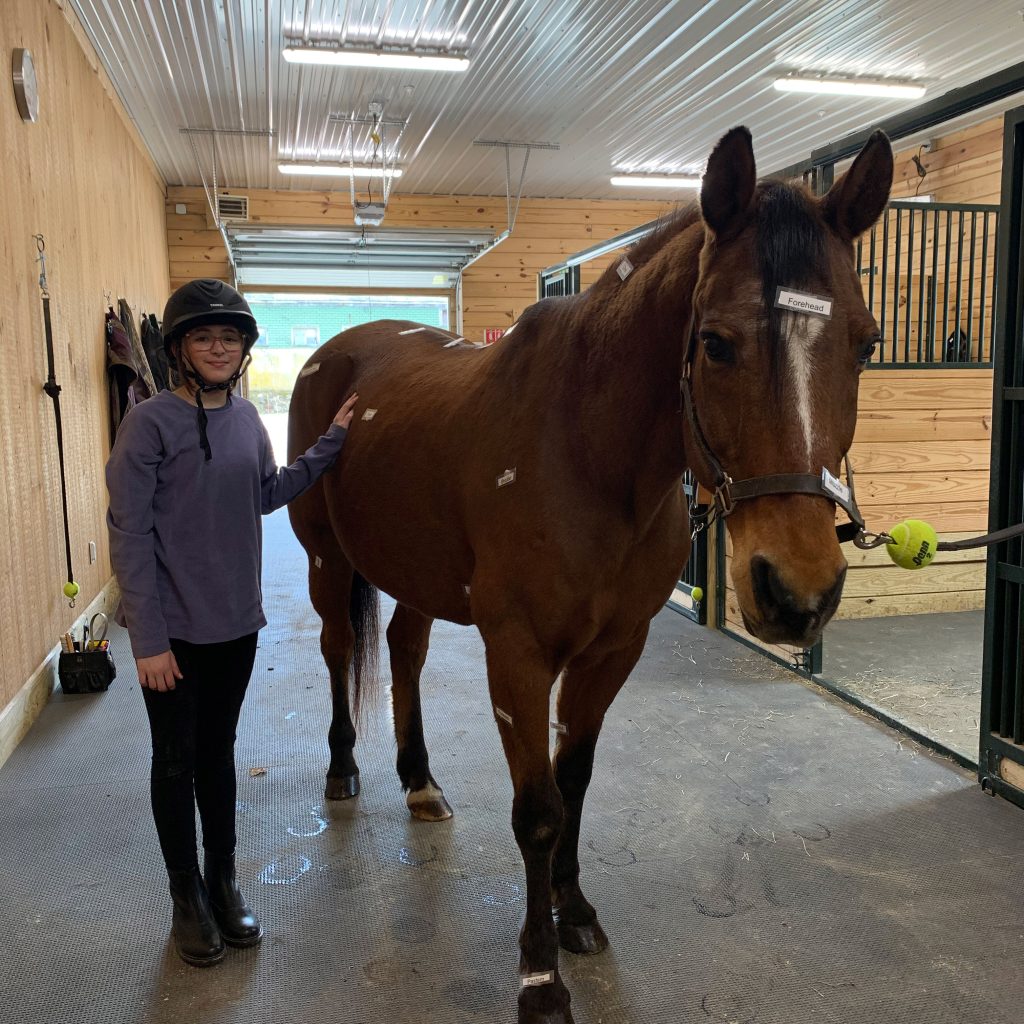 Volunteers work directly with barn staff to help feed and care for our horses and facilities. 
These duties are best suited to those interested in physical, hands-on work and are great for high school or college students looking for internships or community service opportunities. 
Some of our volunteers serve on event committees or assist with the planning and production of Strongwater's fundraisers including the Autumn Hoedown and springtime Garden Party.
Facility & Barn Maintenance
Volunteers can help with general maintenance of our barn and other facilities, assisting with repairs and improvements, including fencing.
Volunteers with experience in administrative work may assist with:
Word processing

Data entry

Photocopying

Bulk mailing

Welcoming visitors
Lesson support volunteers are encouraged to come at the same day and time each week to ensure that the necessary bond forms between volunteer, client, and instructor.
Your Commitment to Strongwater
Becoming a part of our team and community means:
Do you have professional or technical skill in a key
area such as photography, marketing, graphic design or IT?
Individuals with experience in these or other relevant
skill sets are encouraged to contact: 
Stacy Tofuri
[email protected]
(978) 851-5540
Questions? Contact Stacy at [email protected] or (978) 851-5540
Check out the Strongwater Volunteer Handbook 
Ready to Apply? Visit our How to Become a Volunteer page
Looking for descriptions of
our programs and services?